Abilene Texas Reaches Functional Zero for Chronic Homelessness
1 min read
In Abilene, Texas, a team has worked to nearly halve the length of time it takes to move a client experiencing chronic homelessness into housing, from 188 days to 95. 
The Functional Zero accomplishment came after ending veteran homelessness, reaching functional zero for that population in February 2019. Today, the community announced it had become the fourth community in Built for Zero to reach functional zero for chronic homelessness — sustaining this achievement for a year.
The accomplishment took a few years to complete, starting in February 2018.
February 2018: Abilene joins Built for Zero Collaborative
November 2018: Abilene achieved functional zero for veteran homelessness
January 2019: USICH confirms Abilene has effectively ended veteran homelessness
November 2019: Abilene reaches the chronic homelessness functional zero threshold. Three-month sustaining window begins.
January 2020: Abilene successfully holds functional zero for three months and is confirmed as reaching functional zero for chronic homelessness.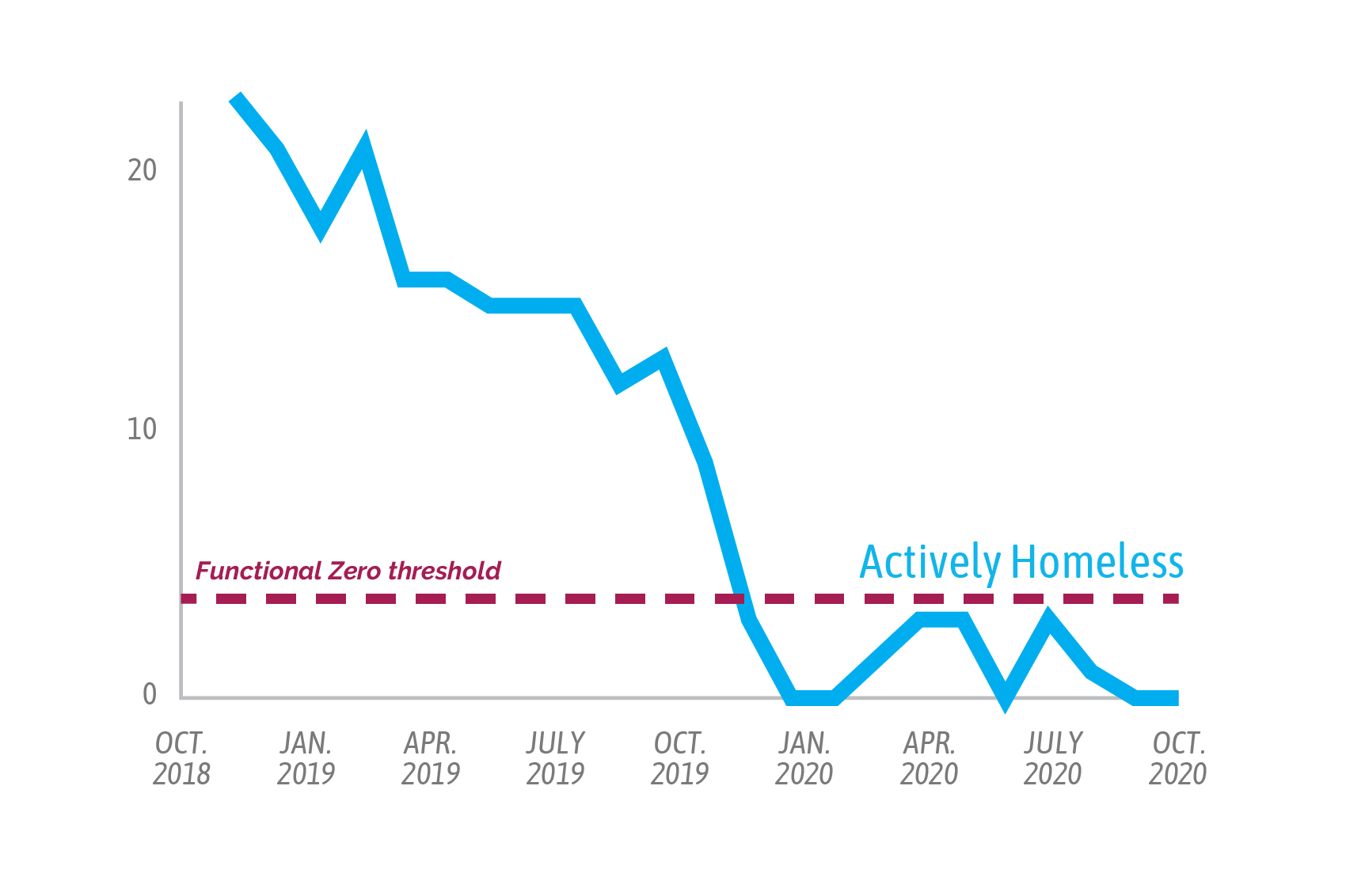 Learn more at https://community.solutions/case-studies/spotlight-abilene-texas-reaches-functional-zero-for-chronic-homelessness/